Replace a Missing Tooth With a Tooth Implant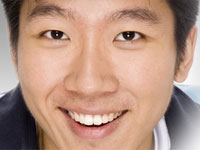 Compared to previous generations when tooth loss was common, modern dentistry has made it possible for people to keep their teeth healthy and attractive for their entire lives. But for people who have experienced tooth loss, a full or partial denture has been the answer.
But dentures have drawbacks. Food gets caught under the denture with resulting sore gums. Or a denture can loosen and cause embarrassment.
Today, dental implants can replace missing teeth. Although the concept of a tooth implant is not new, advances in technology have improved the treatment process and the longevity of implants.
Modern day dental implants are made of pure titanium and are surgically inserted in the jawbone. The tooth implant is covered with gum tissue and allowed to heal for three to six months. During this time, the titanium meshes with the bone (osseointegration), becoming part of the jawbone itself. After the gums are healed, the implants are uncovered and permanent tooth replacements are attached to the implants.
Dental implants can be used for single tooth replacements, support for a permanent bridge, or as attachments to anchor a full denture securely to the jaw.
If you think a tooth implant could help you or someone you know chew more comfortably, speak more clearly, or look better, call your dental office for more details.
By Laura Minsk, DMD
What To Expect in Dental Implant Cost from Your Implant Dentist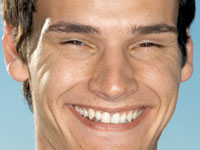 If dental implants are what you need to best replace your missing teeth, you should select a implant dentist with in-depth knowledge of and prior experience with all aspects of the treatment. It is important to know that dental implant treatment consists of two components: a surgical phase and a restorative phase.
Traditionally, a dental surgeon, like an oral surgeon or a periodontist, performs the surgical component. A general dentist, or prosthodontist and laboratory technician, performs the restorative component.
As implant dentistry has become more sophisticated, the restorative dentist, at times, also has become the one that places the dental implant. However, each clinician involved in implant treatment must be aware that the type of final restoration a patient wants dictates the position, size, and number of teeth implants within the jaws.
What Types of Dental Implant Restorations Are There?
For each unique missing tooth situation, there is an equally unique way to use implants to replace teeth. However, all of the treatments can be placed in two categories: removable or fixed prostheses.
Implant dentist use removable implant dentures when a patient is missing all of his or her teeth. Fewer dental implants are necessary when used in conjunction with a removable denture.
Conversely, more implants are necessary when used in conjunction with a fixed bridge. Fixed bridges feel most like your natural teeth and are usually more desirable than removable dentures.
Mastering new surgical and restorative techniques as they are developed is the mark of an excellent implant dentist as well as overall dental implant dentistry. A implant dentist's meticulous attention to fine detail conveys a feeling of confidence to the patient. The implant dentist should be committed to restoring full function to the missing teeth as well as recreating natural-looking teeth. These are the qualities a patient should look for in a implant dentist to place and restore their implants.
By Laura Minsk, DMD