Frequently Asked Questions about Dental Implant Surgery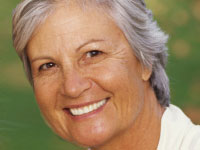 Q. What is a dental implant?
A. A dental implant is a permanent artificial tooth replacement.
Q. Who should you see about getting dental implant surgery?
A. When getting a dental implant, you should select a dentist or dental team with in-depth knowledge and prior experience with all aspects of the treatment. It is important to know that dental implant treatment consists of two components: a surgical phase and a restorative phase.
Traditionally, a dental surgeon, like an oral surgeon or a periodontist, performs the dental implant surgery. A general dentist, or prosthodontist and laboratory technician perform the restorative component. However, as implant dentistry has become more sophisticated, sometimes a dentist who specializes in restorative dentistry conducts the entire procedure.
Q. How long has dental implant technology been available and what is the success rate?
A. The technology has been around for decades. In fact, some patients have had dental implants for more than 40 years. Hundreds of thousands of dental implants have been inserted with more than a 90% success rate. All other metal implants in the body (including hips and knees) are the result of the dental implant technology.
Q. Are there different types of dental implants?
A. Yes, several types are available. The American Dental Association considers both the endosteal and the subperiosteal implants to be acceptable. An important factor for selection is to determine whether your jawbone can adequately support the implant. Most dental implants placed today are endosteal root form fixtures (similar to a man-made tooth root).
Q. Is dental implant surgery available for a single missing tooth?
A. In the case of a single missing tooth, dental implant surgery is used to place a dental implant in the jawbone area of the missing tooth. The dental implant will serve as a replacement for a tooth root and an individual crown. The total apparatus is referred to as a single-tooth implant crown. Once in place, the dental implant crown will look, feel, and function like a natural tooth. They are cleaned and flossed just like natural teeth, and best of all, they do not require any special tools to clean around them like bridges. Although a dental implant will not decay, they require impeccable oral hygiene.
Dental Implants: Spare Parts, Small Miracles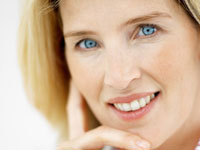 In spite of the tremendous reduction in dental cavities in the past 20 years, a missing tooth or teeth remain a problem in the adult population. The sheer numbers of tooth loss in people over 35 indicate many of us could benefit from dental implants.
Tooth implants have been part of many dentist practices for over 20 years. The success rate has been, and continues to be, over 95 percent.
Many people are now considering using implants to replace one tooth, or all their missing teeth. Many adults with missing teeth have partial or complete dentures and bridges, and they work fine.
However, conventional prostheses may not do for everyone - the patient may have trouble with a removable denture or is otherwise unable to chew. These are the very people who could stand to benefit most from as a few as two teeth implants.
How does the dental implant procedure work?
A root-form tooth implant is inserted into the upper or lower jawbone. After a healing period of a few months, posts are attached to each implant. Then a fixed bridge or overdenture is placed - the business end of the implant. Only the tooth part is visible.
For certain people, a single tooth replacement to bridge a gap is called for. Another patient might want to stabilize a lower denture.
The procedure is no more uncomfortable to the patient than a simple tooth extraction.
The success of the new dental implants is due to osseointegration, the meshing of implant and bone. The properties of the implant are such that a chemical and mechanical bond is formed. The jawbone actually grows into the implant. This contributes to the stability and comfort of the implant - and a patient rediscovering the joys of steak and fresh apples.
Give your dental implant dentist a call. Or find one using our search form above. Tooth implants might work for you.