How The Success Rate Is Related To Possible Dental Implant Complications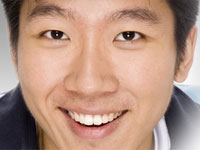 The endosseous system of dental implants, currently the most popular system used in dentistry today, has been utilized to replace missing teeth for over thirty years. Dental implants are very successful. Dental implants are made of titanium, an inert metal that bonds with the bone and forms a very tight union. Dental implants have a 90% to 95% success rate and once placed and restored, can last for an indefinite amount of time.
Although rare, dental implant complications do occur. If the bond between the dental implant and the bone breaks, or the dental implant itself breaks, it may have to be removed. If so, it may be possible to replace the failed dental implant, either at the same time or after doing a bone grafting procedure.
There are two main reasons for dental implant complications are:
Infection of the implant surface can result in disintegration of the bond between the implant and the bone. Eventually, the dental implant may have to be removed. To avoid infection at the time of dental implant placement, sterile operating techniques are recommended and most implant surgeons prescribe antibiotics after surgical implant placement.
The oral bacteria that causes periodontal disease can also affect implants. Around implants, this infection is called peri-implantitis. Just as with the natural teeth, meticulous oral hygiene that includes brushing and flossing, combined with periodic professional cleanings are critical to prevent peri-implantitis.
Excessive loading: If the forces on the dental implants are too strong or not in the right direction, the implant components can break or the bond between the implant and the bone can disintegrate. The bite on an dental implant has to be properly designed.
There are certain risk factors that may increase the risk of dental implant complications. Smoking, for example, halves the success rate of dental implants and is the number one risk factor for dental implant complications.
Also, persons that have a diminished healing ability such as people with uncontrolled diabetes may have an increased risk for dental implant complications. To reduce the risk of dental implant complications, and to prevent serious health complications from surgery, a thorough medical evaluation is required before dental implant treatment.
To reduce the risk of dental implant complications, make sure that the dentist that places the dental implants and the one that restores the dental crown on the dental implant have plenty of experience with dental implant procedures.
The success of dental implant treatment is dependent on the expertise of the dental team and the patient's ability to control plaque. With proper dental implant design and follow-up maintenance, you could enjoy the benefits of dental implant treatment for a lifetime.
By Laura Minsk, DMD
Mini Dental Implants: A Less Invasive Option?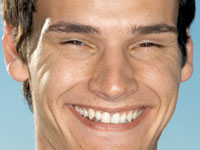 All dental implants are not the same. Depending on how big the implant itself is, it will be classified as either a standard dental implant or a mini dental implant (sometimes called a denture implant).
Regardless of size, they are all titanium implants that fuse to the patient's jawbone and form the base for replacement teeth.
Two out of three dentists offer dental implant therapy, found a recent survey. One out of five think that regular dental implants are always better than mini dental implants.
However, the majority of dentists think mini tooth implants are good for a variety of patients.
A mini implant is smaller and thinner than a regular dental implant. In addition, mini tooth implants are also considerably more affordable. The mini dental implant surgery is also less invasive, takes less time, and heals faster.
"Mini implants have worked very well for my patients because of their low cost and immediate loading," said one dentist. One way dental implant dentists and prosthodontists use mini implants is to help denture patients.
When a patient's dentures don't stay put, the lower denture can be stabilized with mini dental implants; this is known as denture stabilization. The bottom denture will then snap onto the implants, offering better support and retention.
Mini dental implant surgery can appeal to patients since mini dental implants cost less. "They make dental implants affordable for many," declared one dentist.
"There is seldom an occasion anymore when I can't replace traditional implants therapy with minis," raved another. "I'm so thankful I can now offer a less expensive alternative that still brings a lot of joy to those patients that receive them."
Mini dental implant therapy works well for some patients, but it is not for everybody. "Mini implants are good for patients who don't want or can tolerate regular implants, but failure rates are higher with these minis," said an Arizona dentist.
A patient's dental implant dentist or prosthodontist can help determine the best course of action.