Frequently Asked Questions about Dental Implant Surgery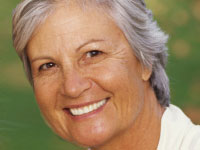 Q. What is a dental implant?
A. A dental implant is a permanent artificial tooth replacement.
Q. Who should you see about getting dental implant surgery?
A. When getting a dental implant, you should select a dentist or dental team with in-depth knowledge and prior experience with all aspects of the treatment. It is important to know that dental implant treatment consists of two components: a surgical phase and a restorative phase.
Traditionally, a dental surgeon, like an oral surgeon or a periodontist, performs the dental implant surgery. A general dentist, or prosthodontist and laboratory technician perform the restorative component. However, as implant dentistry has become more sophisticated, sometimes a dentist who specializes in restorative dentistry conducts the entire procedure.
Q. How long has dental implant technology been available and what is the success rate?
A. The technology has been around for decades. In fact, some patients have had dental implants for more than 40 years. Hundreds of thousands of dental implants have been inserted with more than a 90% success rate. All other metal implants in the body (including hips and knees) are the result of the dental implant technology.
Q. Are there different types of dental implants?
A. Yes, several types are available. The American Dental Association considers both the endosteal and the subperiosteal implants to be acceptable. An important factor for selection is to determine whether your jawbone can adequately support the implant. Most dental implants placed today are endosteal root form fixtures (similar to a man-made tooth root).
Q. Is dental implant surgery available for a single missing tooth?
A. In the case of a single missing tooth, dental implant surgery is used to place a dental implant in the jawbone area of the missing tooth. The dental implant will serve as a replacement for a tooth root and an individual crown. The total apparatus is referred to as a single-tooth implant crown. Once in place, the dental implant crown will look, feel, and function like a natural tooth. They are cleaned and flossed just like natural teeth, and best of all, they do not require any special tools to clean around them like bridges. Although a dental implant will not decay, they require impeccable oral hygiene.
Replace a Missing Tooth With a Tooth Implant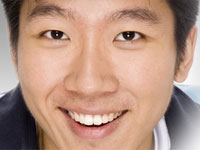 Compared to previous generations when tooth loss was common, modern dentistry has made it possible for people to keep their teeth healthy and attractive for their entire lives. But for people who have experienced tooth loss, a full or partial denture has been the answer.
But dentures have drawbacks. Food gets caught under the denture with resulting sore gums. Or a denture can loosen and cause embarrassment.
Today, dental implants can replace missing teeth. Although the concept of a tooth implant is not new, advances in technology have improved the treatment process and the longevity of implants.
Modern day dental implants are made of pure titanium and are surgically inserted in the jawbone. The tooth implant is covered with gum tissue and allowed to heal for three to six months. During this time, the titanium meshes with the bone (osseointegration), becoming part of the jawbone itself. After the gums are healed, the implants are uncovered and permanent tooth replacements are attached to the implants.
Dental implants can be used for single tooth replacements, support for a permanent bridge, or as attachments to anchor a full denture securely to the jaw.
If you think a tooth implant could help you or someone you know chew more comfortably, speak more clearly, or look better, call your dental office for more details.
By Laura Minsk, DMD